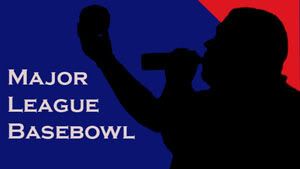 well, lest night was a good night at the bar. we decided to play some basebowl (scroll down a couple posts if you're unsure of the rules) afterwards since we had three new initiates that were interested in our little game and thought they might like to join our league. so, we do some drinking, and for some reason
Rev
decided to try to walk home. which, while it's not a far walk (2-3 miles) it's still a walk. in the cold. BOMBED OFF HIS ASS. he kept calling me on his walk and not saying anything, which was funny. so the bar closed, my buddy nelly and i went to taco bell, bobby and
laura
headed up the road to find rev. apparently on his walk he had decided to detour into the woods and pass out, snow angel style. after they found him, and got him up, he made it all the way out of the before faceplanting in a snowbank.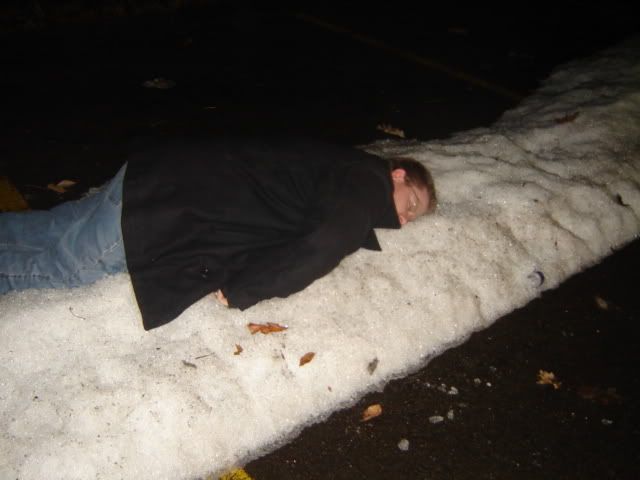 so we make back to rev's pee pee soaked heck hole, and proceed to play basebowl. this is the aftermath: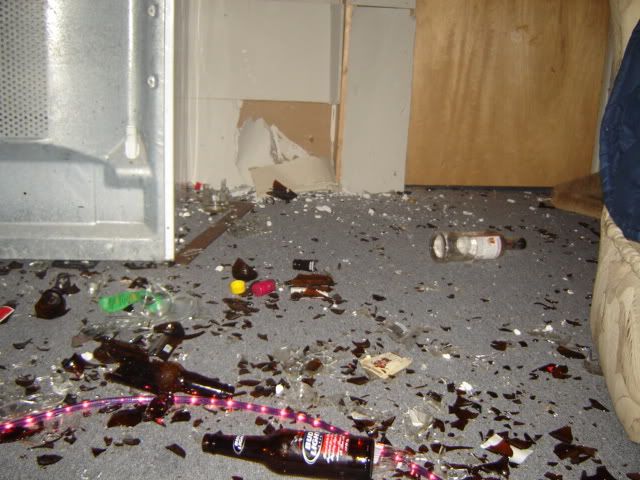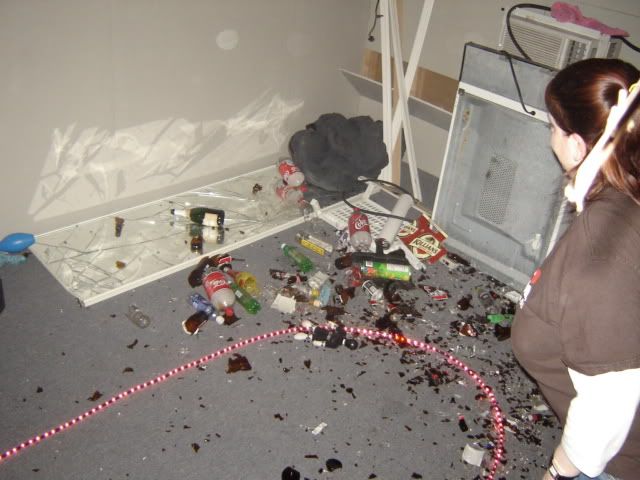 of course, all that broken glass does pose some danger though. as rev was drunk, and retarded, he decided to play barefoot. that ended after a couple rounds and some glass in the foot. the rest of has had some battle wounds. here's a pic of nelly and i showing our wounds. i'm the middle finger on the right. your right.
so, this is not just a kiddie game here ladies and gents... this game is for gladiators, played on the world stage... play, at your own risk.