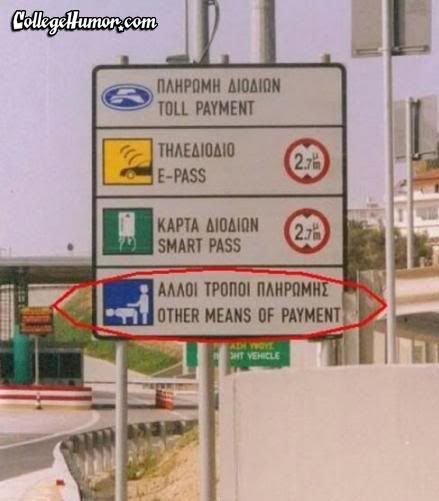 wow, so today was a good day for stupid shit on teh intarwebs. holy shit.
apparently, kissing before a fight isn't a smart idea?
who knew.
this is why rednecks will one day rule the earth.
i want one. so bad.
ok, this is pure dork genius.
live action punch out you say? can't be done you say? ha! i say, bullocks to you.
the website name speaks for itself. just click on the names in the box and open the file.
on a side note, i'm not sure our boys in the military are getting the proper mental help they need if they are dealing with battle stress in this manner... but then again, who am i to say.
hehehe, somebody showing ron jeremy "goatse" for the first time.
totally safe for work, just reaction shots. now, if you're wondering what he's looking at...
i give you the goatse man (nsfw)
i warn you, this is not safe for work, at all, and once you see it, you cannot unsee it. so... open at your own risk.
the aristocrats, very poorly animated.
ok, there is nothing safe for work about this. period. do not have the volume up, or the screen facing anyone if you plan on opening this at work. though, you do need the volume to hear the joke. my suggestion, headphones. seriously.